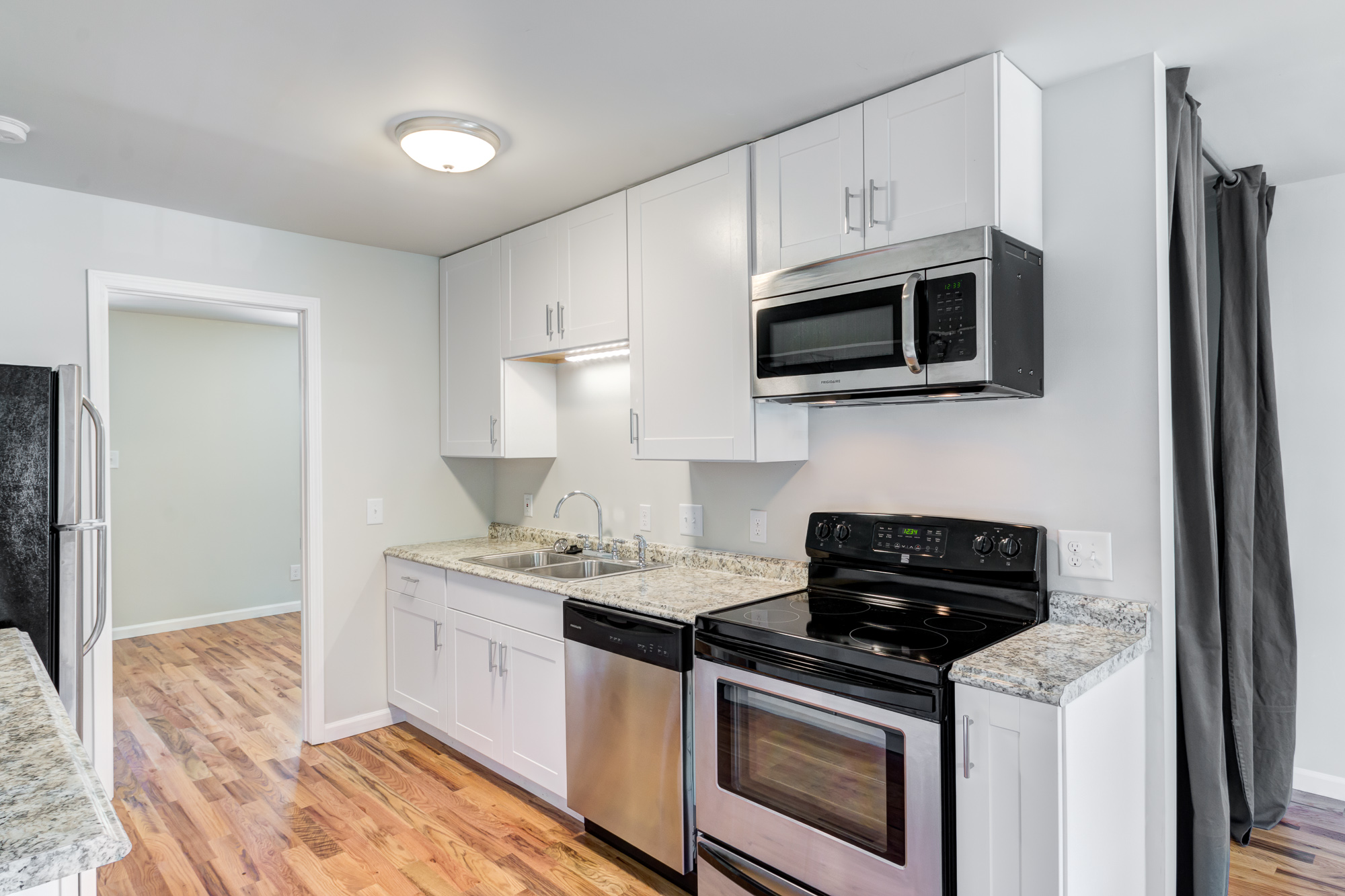 Tiny Duplex Apartment: Kitchen Update Before & After
September 15, 2015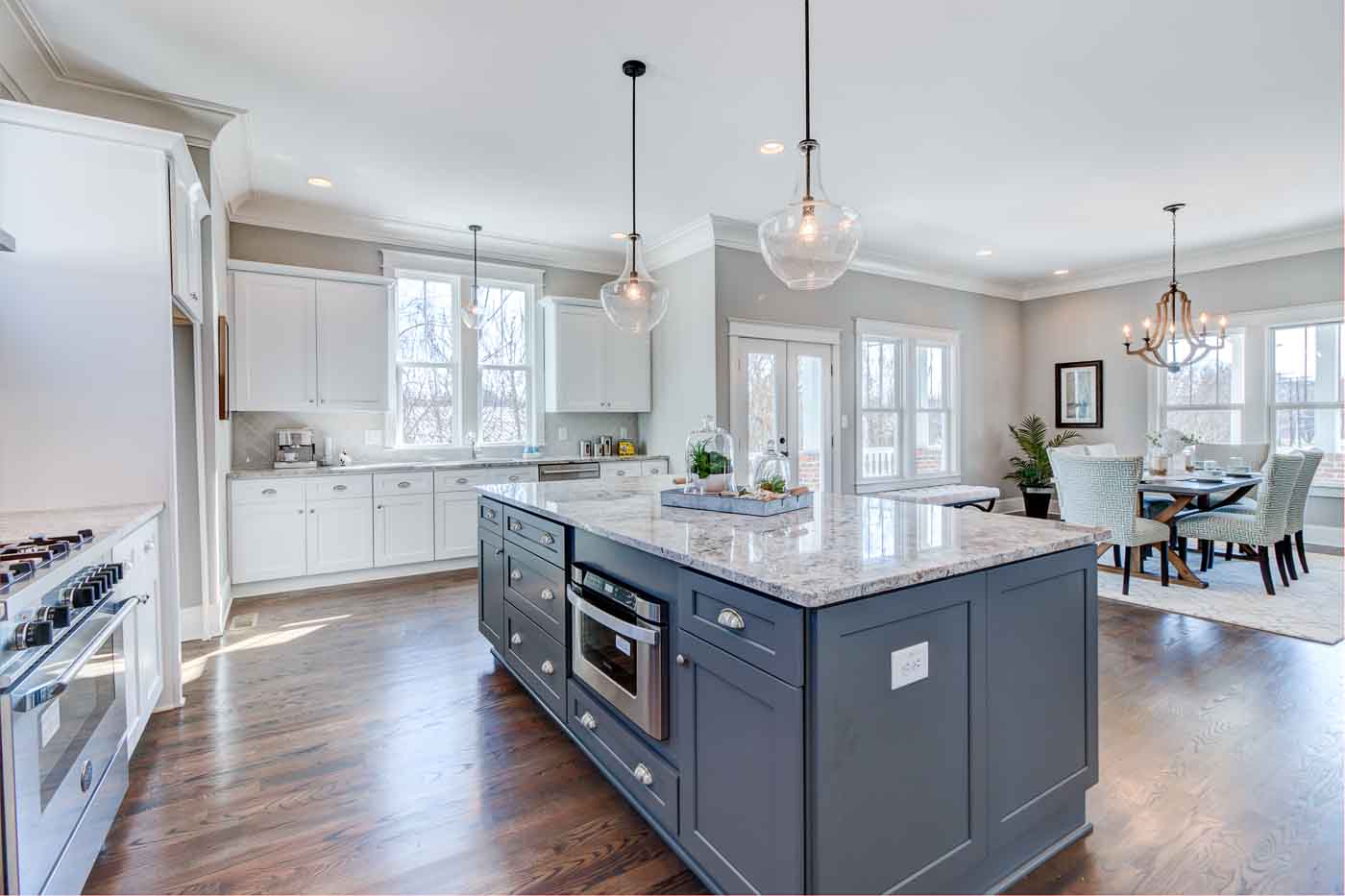 Stunning Durham New Construction Home For Sale
February 26, 2017
This adorable little duplex clocks in at only 450 square feet per for each unit, but with a lot of design planning and hard work, we're making most of it.  I posted about the Kitchen and Exterior renovations before, now we'll share the bathroom and laundry details.
Bathroom Updates
The bathrooms were standard: sink, toilet, stained fiberglass shower.  The biggest issues in here was that the toilet had leaked for many years and the subfloor had rotted, hence this was gutted to the floor beams and rebuilt.  The wall mounted sink was also very close to the was and the constant water splashing down the wall left other water damage there.
Bathroom Before:
To mitigate the sink splashing, we wrapped the subway tile from the shower around the wall behind the sink.  It not only looks great, but adds extra water resistance and durability.  The new Bootz bathtub and subway tile walls got a lovely light blue mosaic glass and quartz accent tile and a niche for toiletries.  The shower heads were raise to accommodate taller folks and we tiled all the way to the ceiling.
Bathroom After:
Where to Add Laundry?
We wanted to make sure these updates provided all the necessities tenants would need to balance out the fact that the are small square footage.   There was an existing closet space in the living room, so that worked out to be the best spot for squeezing in a new laundry area.  They units were already plumbed for a washer to be in the kitchen area, and it worked out well to just have the plumbing reversed to pop out inside the closet.  To make the modern stackable washer dryer set fit, we extended the kitchen wall a few inches and removed the wall that was the front of the closet. This created a nook deep enough to stack front loading washer dryers and left some storage space on the side.  We opted for a textile covering instead of closet doors so that there wouldn't be a need for door opening clearance in the living room and the tenants could use every inch of space available.
Laundry Area Before:
(yep, that's the closet that became a laundry nook)
Laundry Area After: